About Us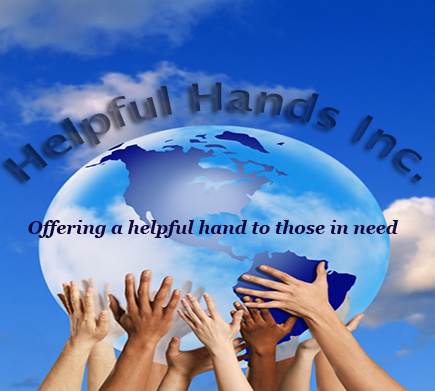 Helpful Hands Inc. (HHI) is a non-profit 501(c)(3) company that offers cleaning service to customers who are in need. Antonio Flores, Jr. is the President and CEO of HHI, and offers over 40 years of experience and industry expertise. HHI is about people, continuing our growth and influence throughout the state by offering residential and commercial cleaning solutions to our clients. We understand that times may be tough for some and HHI is here to offer a helpful hand to those in need. HHI maintains the Certified Healthcare Environmental Services Professional (CHESP) credential and is an NISH AbilityOne® contrator.
HHI is insured and bonded and is a Better Business Bureau Accredited Business.

National Industries for the Severely Handicapped (NISH) AbilityOne® Program
HHI is a proud participant of the NISH AbilityOne® Program, which is a Federal initiative to help people who are blind or have other significant disabilities find employment by working within a national network of over 600 Nonprofit Agencies that sell products and services to the U.S. government. According to a 2007 GSA survey, AbilityOne custodial services ranked better than commercial custodial services in seven out of seven industry-recognized benchmarks.

Certified Healthcare Environmental Services Professional (CHESP)
HHI is CHESP certified. The CHESP designation is an American Hospital Association (AHA) credential with national recognition for quality. CHESPs enjoy the pride of recognition of being among the elite in a critical field of healthcare, and CHESP is a premier credential based on a sound assessment that provides distinction in an increasingly competitive marketplace. What this means to you? HHI delivers high quality services with highly qualified people!